Building a solid partnership
Habitat is a division of Groupe Bertrand-Rioux, a growing family company founded in 1958 by Bertrand Rioux. Now under the leadership of François B. Rioux, the founder's son, Habitat has been a general contractor since 1972.
Our vision
Building the world.
Our values
Responsibility, innovation, recognition and empathy working as one.
Our mission
Be your key partner and advisor throughout your construction project, ensuring the end result exceeds your expectations.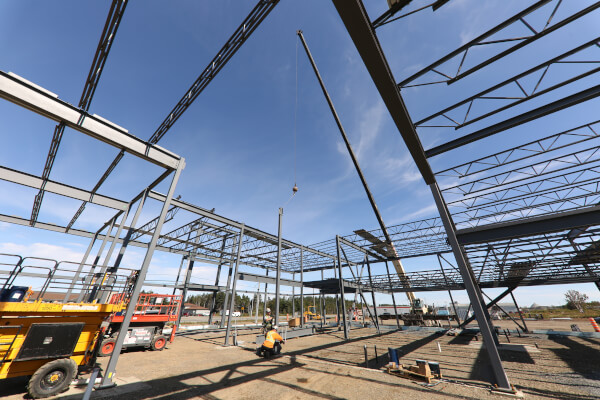 Our expertise
We've been working in the construction industry for almost 50 years and have considerable expertise in residential, commercial, institutional and industrial construction. Since 1972, we've completed over 1000 projects across three Canadian provinces. Habitat is certified ISO 9001:2015 for its quality management system. We're also certified by Quebec's Autorité des marchés financiers (AMF) for having completed projects worth over 10 million in the public sector. We strive to be the best at what we do, and we're convinced that Habitat is the key partner you've been looking for. Our team's and our subcontractors' expertise are a winning combination. Choosing to work with Habitat is choosing a general contractor dedicated to making your project a success.
OUR HISTORY IN BRIEF
1972
A 26-year-old Bertrand Rioux joins the world of business, first in the furniture industry and then in construction industry. But Habitat isn't officially created until 1972. Although Bertrand had previously carried out construction projects, it wasn't until 1972 that he decided to control construction costs and reinvest the profit into the company to accelerate the growth of his real-estate division. The company's first project was building 32 bungalows around his existing complex "Les Villas du Lac" in the Saint-Rédempteur neighbourhood of Matane, which were then sold to third parties. Bertrand nicknamed the project "shell houses," as the buyers were able to finish the interior themselves. Over the next two decades, Bertrand's company built close to 800 houses between Gaspé and Rimouski, purchasing lots regularly as they came on the market. In the company's biggest year, he built 119 homes.
1985
Mariette and Bertrand's eldest son François graduates from the University of South Florida and moves back to Matane to join the family company. Proud to be working for the family business, François computerizes the company's processes improving its management tools.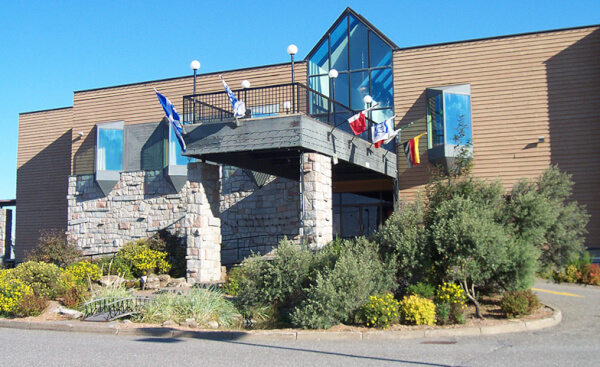 1998
A year after changing the Group's network of hotels to the RIÔTEL banner, Habitat undertakes a significant five-year renovation program for the hotels. This experience helped position the company as an expert in obtaining stars in the hotel sector.
1999
François returns to school to complete a master's degree in project management.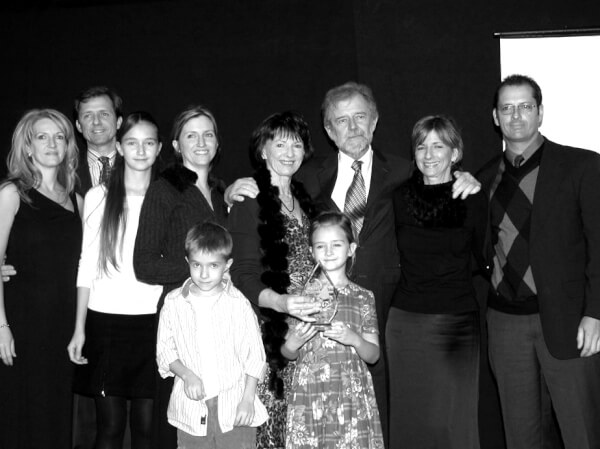 2004
At its annual awards dinner, Matane's Chamber of Commerce pays tribute to Bertrand Rioux for the numerous projects accomplished in his career, recognizing him as one of the greatest "Bâtisseurs" of the Bas-Saint-Laurent and Gaspésie regions.
2005
It was a hard year for the Rioux family. Founder, father and grandfather Bertrand dies suddenly at his summer home in Métis-sur-Mer aged 73. People across the Bas-Saint-Laurent and Gaspésie regions are in shock. François takes the reins of Groupe Bertrand Rioux, which now employs 152 people across its various divisions.
2006
François decides to take a U-turn and leave the residential market behind—despite it having made up 90% of the company's income for over 35 years—and lead the company into the commercial and institutional market. His decision was simple, the company was facing increasing competition from do-it-yourself homebuilders who were requesting quotes from Habitat in order to obtain loans for their own projects. François steps out of his comfort zone and goes back to school to obtain the permits needed to construct any kind of building. At the same time, he hired executives to support the Group's growth and to enable them to work on more major projects, and decided to study for an MBA.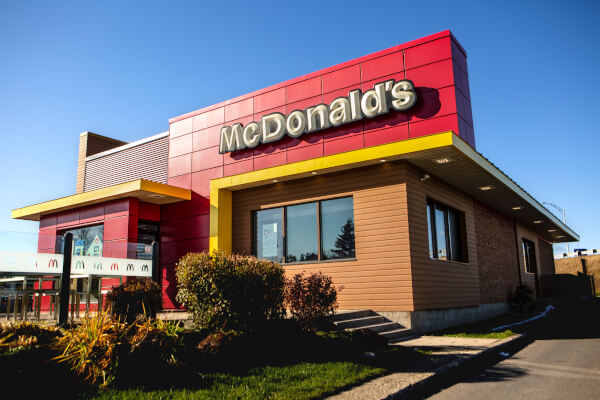 2010
Having just graduated with an MBA from McGill University and HEC Montreal, François leverages his new-found knowledge and large network of contacts to accelerate Habitat's growth. He hires a VP of Development and creates an HR department. His efforts are rewarded when Habitat is granted its biggest project yet, one worth 15 million dollars — renovating and expanding Matane's hockey arena, the Colisée Béton-Provincial. In the same year, the company enters into a long-term partnership with McDonald's and has since renovated many of the fast-food chain's restaurants in two provinces.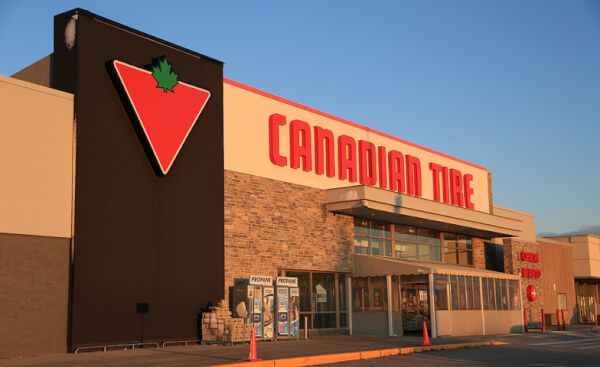 2012
It was a memorable year for Habitat, which was granted its first out-of-province contract to build a Canadian Tire store in Newfoundland and Labrador. Building on the success of this first project with Canadian Tire (despite the many obstacles the company had to overcome), Habitat cemented a new national partnership with Canadian Tire, and over the coming years was granted other contracts for the retail giant in Newfoundland and Labrador and in Quebec. Habitat also renovated and extended its offices to meet the needs of its growing workforce. In the same year, the company became ISO 9001 certified for its quality management system.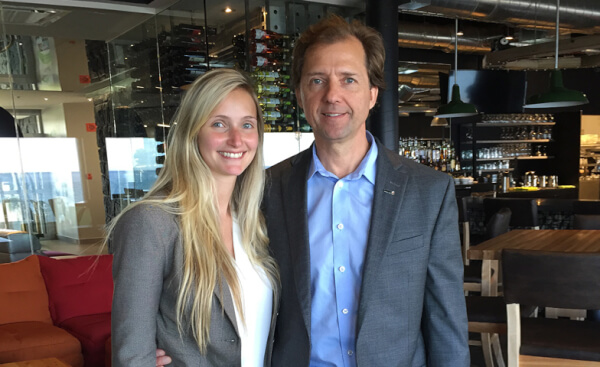 2013
François' eldest daughter Marie-Frédérik joins the Group after graduating from McGill University with a Bachelor of Commerce in Management. To focus on the Group's growth and development projects, François hires Christian Morin as Director of Operations. Christian brings a fresh perspective and new expertise, which will help the Group achieve its medium-term aim of working on major projects totalling upwards of 50 million dollars.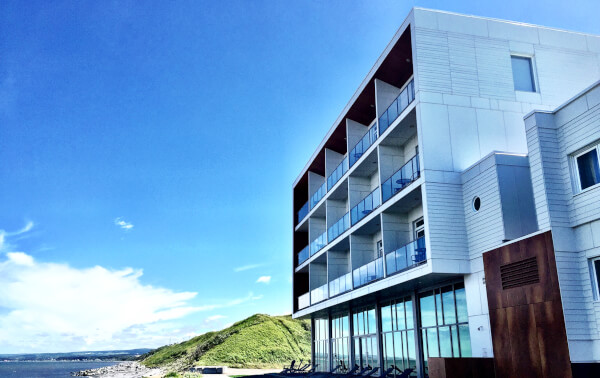 2015
Habitat starts working on design-build projects for private customers. The new service is a hit and the company executes an increasing amount of design-build projects over the coming years. In the same year, the company makes a move into the industrial market and starts taking on new contracts.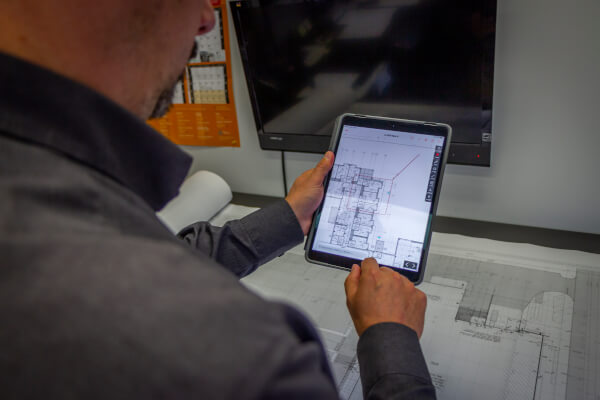 2018
Habitat integrates a real-time construction site management software platform so its customers can follow the progress of their project from anywhere.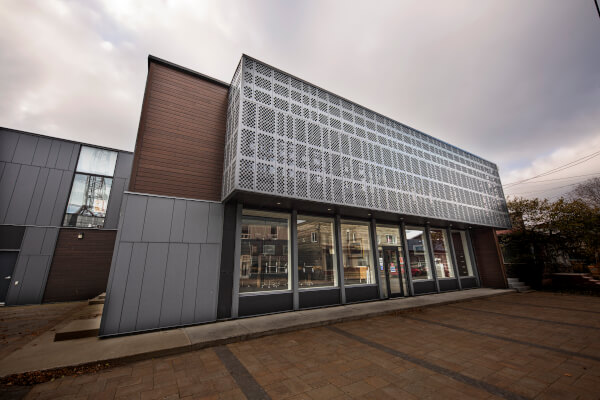 2021
Habitat extends its offices again in preparation for more growth and to integrate more employees and services.
2021
Having studied in civil engineering, innovation and technology, and in hospitality, and having worked for the Group's companies from a young age, François' other children Charles-Alexandre and Anne-Sophie will begin working for the group alongside their older sister Marie-Frédérik, cementing the Group's future as a family business. Groupe Bertrand Rioux now employees 300 people.